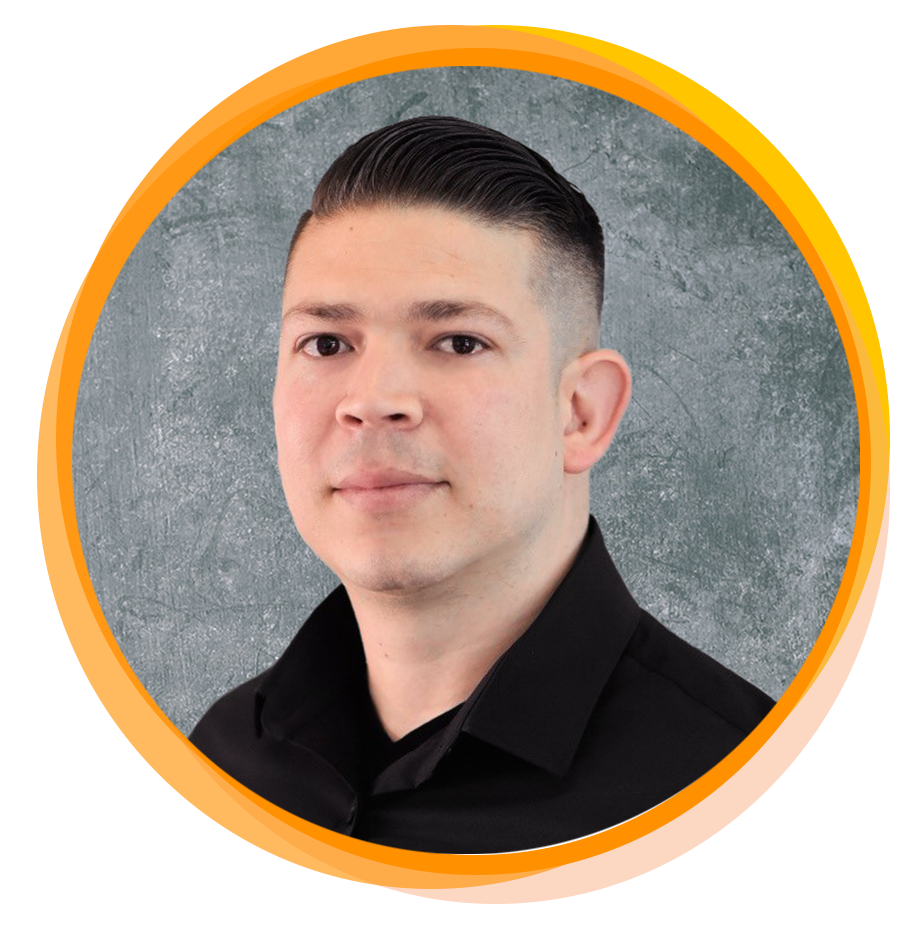 Our Quick Close may be the difference between landing and losing your dream home.. How Do We Do It?
Thousands of Americans have already used AMC to get a mortgage
Speak With Me Today
Our home loan experience is designed with efficiency and advising in mind.
What people are saying
David is the best! Thank you for making my family's dream come true! God Bless you!

Maricela Barrientos

We've been waiting over a year to say how amazing David is! He was extremely patient while we worked out the sale of our out of state property to be able to purchase and David definitely delivered! He was so quick and easy to work with and always answered our calls and texts! Even at 10pm at night! I will definitely recommend David to all of my friends and family! Thank you so much!

Carlos Campos

I want to thank David for assisting us with our home loan. He is extremely patient and works tirelessly to provide us with all our options and guide us in the right direction! God bless you! I will be referring all of my friends and family!

Zoila M Tevez

When we started this journey, we weren't sure that we would even be able to buy. When our agent recommended David, our perspective completely changed! David walked us through what to expect and made sure he had the answers to our questions before giving us false hope. Now, we are homeowners! David may not know what he has done for us, but we are forever grateful for having been able to work with David, we are going to send everyone to him for their mortgage needs!

Jason Rodriguez

I have been trying to figure out a way to purchase a home for me and my foster children for years! It all seemed like way too much work and I started to give up hope, until I was referred to David! He held my hand from the beginning to the end! I still call him to get see if he can help me with things that have nothing to do with the loan, but he is always willing to give me the answers or lead me in the right direction when he isn't sure! Me and my family now have a place to call home!

Patricia Aguilar

Boy am I glad I was referred to David for my refinance! He sat down with me and my wife, answered all of our questions, took the application and let us know what our options were, that same day! He kept me updated the whole way through and delivered even better results than promised! What a great guy to work with! I already recommended him to a good friend of mine and he was taken care us just the same! You rock David!

Joseph Galvan

I had tried to refinance my house a year ago and I got the run around from the lender I was using. They never had time, and were always making excuses. With David, it was the complete opposite!! He came to meet me face to face, and let me tell you, he knows what he's doing! He was able to give me an answer right away for what I wanted to accomplish and even got an approval for me that same day! I am finally able to fix up my house and my payment is lower than it was before I took money out!

Johnny Lujan

Words can't express how easy refinancing my home was with David! He assured us of the process, time frame and outcome. And then he delivered an even better result and faster close than we expected! We were referred to David by a good friend and now we understand why! He is amazing! Thank you David!

William Colix

As a first time home buyer, David was extremely patient with me and my partner. He explained everything we needed clarification on and took the time to educate us throughout the entire process! I feel so good about my purchase and will definitely recommend David to all my friends and family!

Jazmin Nicole Cabrera

David is awesome! He helped us buy our home and now he helped us get an amazing rate with this refinance! He is always very good at communicating our options and has your best interest at heart! Thank you David!!!

Iris B Pablo

David was a complete Rock Star! We started working together last year! He helped me fix my credit and get me where I needed to be to purchase my first home! He is extremely knowledgeable! We purchased using my VA benefits and we had no issues! He educated me throughout the process and took the time to keep me informed during every step! I can't thank David enough for his hard work and commitment to making sure I made the best decision when it came to my home purchase!

Gonzalo Alvarez

David was great to work with. He was very knowledgeable, kept us all informed, and had our clients' best interest at heart!

Melissa Goodermont

David truly went above and beyond as our lender! Not only was this our first home buying experience but times are tough during this pandemic; being inexperienced with the process while being uncertain about these times, he kept us informed every step of the way. He got us the help we needed to get us to close within the promised time. We are so grateful to have had him to guide us!

Stephanie Diane Reynoso

David, kept us updated every step of the way! He explained everything precisely and with ease. I will work and recommend David to everyone i know!

Jose Espinoza

Muy eficiente y amable

Joe Medina

This transaction was a piece of cake !!

Juan Palomino

There were many times where I thought I wasn't going to be able to continue with the purchase, but somehow David made it happen! I bought my home with no money down and thank God that he put David in my path! Thank you for making my family's dream come true!

Juvenal Sierra Gonzalez

David is amazing loan officer he did the impossible to close our refinance . We are greatly thankful , for all he did to make is close . This was a almost impossible , he made it possible and never said no. Will highly recommend him always to my clients and friends and of course family members in need of loans for their homes or investment homes. He is one of a kind loan officer. Thank you for making it happen. Always Otto and Veronica

Otto Leonel Gonzales

excellent service thanks David Valencia

Walter J Palacios

I walked into this thinking it would be unlikely for me to purchase a home, but somehow, David Valencia made it happen! I can't thank him enough for getting me and my family into our own home when we were in such a tight spot with the home we were renting being sold out from under us! Amazing customer service and a true expert in what he does! Thank you from the Arias family!

Fernando Enrique Arias

I have used a lot of loan officers, but by far David Valencia was the most knowledgeable and efficient. He also takes the time to inform me of every step of the process and educate me on my best options! Thank you David for all of your help!

Maria Eugenia Gutierrez

David was great from start to finish! He took the time to figure out and explain in complete detail what needed to be done in order for me to sell my current home and purchase a bigger one that would accommodate my growing family! Not only did he get me the best deal possible, but now I have no debt and a home where my family can grow! Thanks David!

Eugenio Aguilera Jr

David had Great communication, and work ethic was just amazing. I will recommend David to all of my friends and clients. Thank you for making the process easy

Arturo Tavara Perez

The Communication and Availability was Superb.

Adrian Lopez Vera

David was amazing! He helped my brother and me purchase our first home with no money down! He is really knowledgeable and took his time educating us! He also went out of his way to make sure the transaction was smooth after the value of the property came in below the purchase price! We couldn't be happier with him!

Diego Armando Juarez Larios

I was referred to David from a friend from Church. I was quickly approved and began looking for a realtor to help with find the home for my family. After a few months of back and forth, not being able to contact my agent I reached out to David for some advice. He was confident he could find me a realtor who would give me the assistance I deserved. Boy did he deliver! He put me in touch with Veronica Gonzales and Zavon Craft! They were able to come pick me up to see houses and into my home!

Naomi Yasmine Thompson

David was patient, he made sure I received the best loan and he was very well with communicating. He did an excellent job and made my home buying process very smooth, financially.

Sonya Dameeta Livingston

This was my first time purchasing a home and David made it extremely simple for me to understand every part of the entire process! He was able to get me into my home without having to spend my hard earned savings! I will be recommending David to all my friends an family!

Antonio Reyes Rendon

Always available. Very reliable. Always helpful.

Michael Fuentes

David is extremely knowledgeable and experienced it is great to work with him and we greatly appreciate everything he did for our family

Amada Veronica Gonzalez

We couldn't be more pleased with the work that David did! He was able to find a solution for every hiccup with our credit and even got us down payment assistance with a 3.75% interest rate!! We will be referring everyone to David!

Desiree L Reyes

David kept us updated and got the job done!

Frederick Calloway

David never gave up with this difficult loan that we had to get. It was very frustrating but he got it done. Thanks

Cheryl Dawn Pierce

Despite the short amount of time I had to purchase this home, David was upfront and explained the potential issues we may encounter. He even came up with some very creative ideas to make sure I was able to purchase a home with all the changes that I had gone through with my employment. I had a barely qualifying credit score and a lot of debt, but David was still able to figure out a way for me to avoid being homeless! I can't thank him enough for helping me become a homeowner once again!

Joe Banuelos

David was super informative! Being first-time homebuyers, we had a lot to learn, he was extremely patient and knowledgeable! He gave us all of our options and was always willing to explain something that we didn't understand! I couldn't be happier with his professionalism and customer service!

Hector Miguel Morales Gil

Great communication great service and very buyer satisfaction

Carlos Paiz

Very professional

Jaime Chavez

David always answered my phone calls and emails. He was ready to close the loan even before the schedule time to close. He did a great job!

Jennifer Ramirez 1850 Mt. Diablo Blvd. Suite 100
Walnut Creek, CA 94596
Company NMLS: 271603
Alameda Mortgage Corporation, NMLS #271603, Licensed by the CA Department of Financial Protection and Innovation under the Residential Mortgage Lending Act.