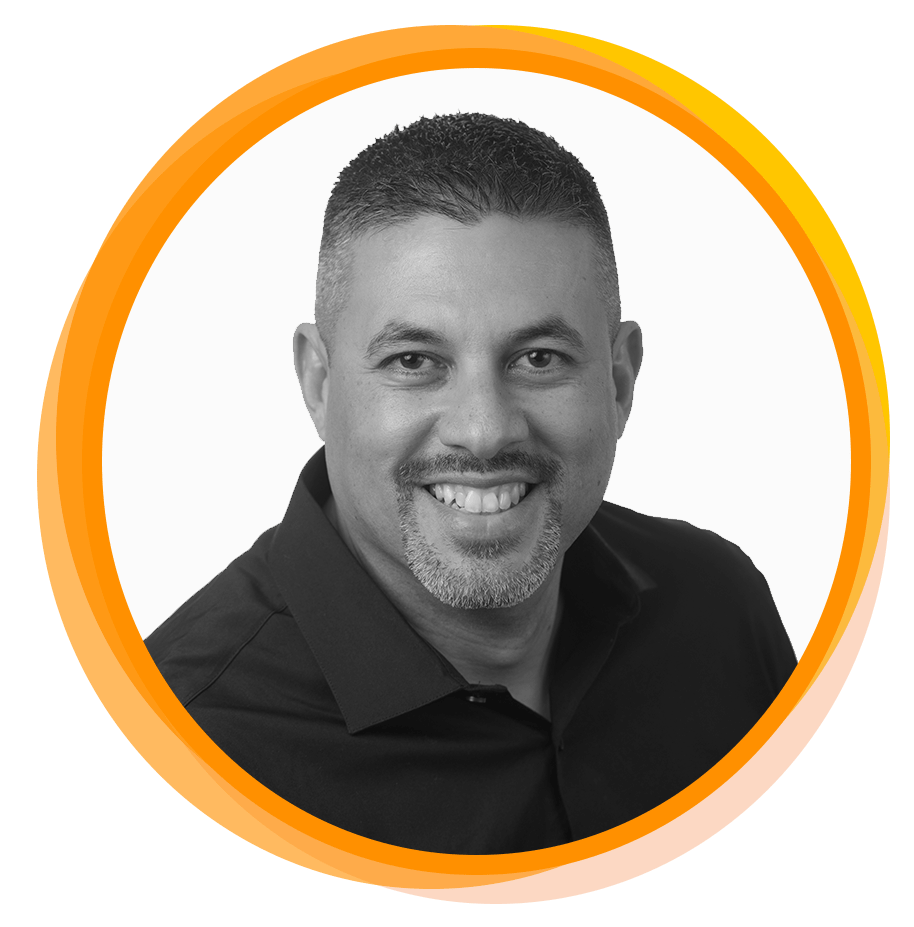 Our Quick Close may be the difference between landing and losing your dream home.. How Do We Do It?
Thousands of Americans have already used AMC to get a mortgage
Speak With Me Today
Our home loan experience is designed with efficiency and advising in mind.
What people are saying
Carlos is the best Loan Broker in town. He is bilingual, English and Spanish. He is easy to be reached and always returns my phone calls. He always looks for ways to get the best loan for the clients. I strongly recommend Carlos Alvarez to my clients and friends.

Carlos H. Griffin

Extremely professional, made the entire process as painless as possible.

Keyla M Mercado

Very happy great loan officer

Maria Kenyon

Great and straightforward service.

Cherrie Morales

Carlos puts his best efforts to successfully work on client's loan.

Asif Malik

Everything went smooth! Communication was perfect. Carlos answered my questions before I even had them.

Danny P. Jaureque

Everything that I needed done, was completed in an excellent manner. His service is the BEST!

Daisy Parrish

Very helpful and professional!

Maximino Gallo

Carlos is the epitome of a class act. My clients love him and he has never let us down on a closing date.

John F. Murphy

Carlos Alvarez is a great person to do business with. He has helped us numerous times over the years and we couldn't be more pleased!

Gabriel M. Everett

Great communication! Easy to get a hold of and always on point with the advice he gave! I have already referred Carlos to a few friends and will continue doing so. Thanks!

Nadeem Mohammad Noorzay

Carlos is a great asset in your company.

Gerardo C Delfin

Carlos was GREAT! He walked us through every step of the process and was available for any questions we had. He is very knowledgeable and resourceful. I would recommend Carlos and AMC for anyone looking to purchase a home. This was our first home and he made the process east and enjoyable. Great job Carlos and thank you for all your help.

Tiehera Howell

Building a new home is a lengthy process, but Carlos was patient and professional and put up with months of requests for updates. We have very happy, new homeowners here and that's in large part to the work Carlos put in for us and our mutual clients. Thank you Carlos! It was a pleasure!

Brian Alameda

First of all the app was so easy to use and Carlos was extremely helpful thru the entire project . Because of his patience we were able to complete the process quicker than I expected I would recommend Carlos Alvarez and AMC to anyone who would like to Refi or purchase a home thank you

James M Thumas

Always willing to help and ensure our best intrest.

Diego A Magana Jr

Very communicative and on top of what was happening. I would certainly use him if he was local to our area

Yana Vass

I'm very happy with his job. He is very kind. He was very patient to wait for me to collect all the paperwork. Thank you for everything you have done.

Gilma Moran Carmona

Carlos is very communicative, quick responses and was patient in explaining all our questions about the loan!

Alina Martinez

The response time in communication, and delivering on what was promised.

Daniel Rivera

It was excellent and worthy trusting.

Jose L Pineda

Always answer any questions. And always got back to me. Great people's skills and knowledge.👍

Maricela Bargas

Fast, easy, attentive and knowledgeable

April Ann Van Rijsbergen

Carlos assisted us before - we are first time homeowners. Searched internet for refinancing companies, however, we returned to Carlos to assist us. We learned so much this time around and we were not afraid or intimidated. He was great, things went so smooth. I asked him questions, he explained, we understood. Carlos is just so caring, providing clarity, he's just outstanding. He's our go to from now on.

Anne F. Addison

We explained to Carlos what we wanted and Carlos worked at it and it was successful. He's wonderful and professional. He respected our needs from beginning to end. Will definitely call upon Carlos again if needed.

Clifford Addison

Great experience and great communication, everything did it by phone and e-mail, everytime we had a question Carlos was responsive of answering us back at anytime throughout the process of refinancing our house. Carlos was always attentive to our questions and concerns, he explained to us everything in detail and clearly so we would be able to understand. We would highly recommend him to anyone. Thank you Carlos.

Floriberto Acevedo Amezcua

Really I don't know where to begin Carlos has been a a great source of information and guidance when it came to putting together an excellent loan package which will ultimately help me as I enter into my retirement years. I can't say thank you enough.

Dewayne Edward Taylor

Carlos is a great advocate and made the process very easy for me.

Michael Bondoc Galang

Very professional, very knowledgeable , prompt w responses. I really liked working w Carlos. He was extremely helpful!

Irina Zakiyan

Carlos was very professional and pleasant to work with. He was patient as I asked a lot of questions and he was able to answer all of them. I would send all my future business to Carlos as well as family and friends.

Christopher D Caporale

Great experience overall, great communication

Gloria A. Tejeda

It took months for our family to get a house and We hit a lot of road blocks along the way and Carlos was so patient with us and did everything he could to help our family close a house when it seemed like it wouldn't be possible . Having Carlos on your team during a stressful house buying process is a must !

Steven Salgado

Mr. Alvarez explained every step, answered all my questions, and returned each of my phone calls promptly. He made the process bearable despite all the economic uncertainties surrounding the COVID-19 pandemic.

Jacq M. Wilson

Everything was great from the beginning of the process till the end.

Juan Angel Orozco

Dedicated in helping his clients and makes himself available at anytime of the day. Carlos made our home buying experience manageable. Thanks again!!!

Rogelita Enriquez Jastillana

Carlos is always on top of the transaction and keeps me informed at all times. It was a pleasure working with Carlos.

San Alesna

Carlos provides the help that we needed. He is always available and willing to help.

Virgilio Heral Jastillana

Carlos is very helpful and clear with communication. Great customer service! A+

Grace A Tolentino

They kept me inform throughout the whole process. Any question or concern was addressed immediately.

Juan Guajardo

It was a pleasure working with Carlos Alvarez. He made the whole process very smooth and easy for my client and I.

Carlos Otazu

Great communicator.

Kenneth A Griffin

Communication was prompt and efficient. Carlos Alvarez was able to handle transactions electronically which supports my busy lifestyle. His explanation of terms was clear and concise, plus he was willing to communicate with me via my primary channel - text! Good guy!

Brian C Pride

Carlos has a pleasant attitude always looking for ways to get us the lowest interest rate for our loan. He takes his time looking at different options and scenarios so that at the end we have the best loan.

Carlos Griffin

Carlos is a great lawyer, professional and respectful.

Ana Cecilia Zavala

Carlos is always very responsive to questions whether through text, phone or email. He sat down and explain our loan to us thoroughly. Helped me get my first place and continues to help me today. Our realitor is also referring (or trying to) refer clients to him as well. Look forward to continued business with Carlos

Victor Lynn II

This is the second time Carlos has helped me with my home refinance. I cannot convey strongly enough how satisfy I am with his services. Carlos made the process easy, always available to answer any questions and concerns I would have. I would strongly recommend Carlos for any Mortgage services you might need.

Jose Luis Rodriguez 1850 Mt. Diablo Blvd. Suite 100
Walnut Creek, CA 94596
Company NMLS: 271603
Alameda Mortgage Corporation, NMLS #271603, Licensed by the CA Department of Financial Protection and Innovation under the Residential Mortgage Lending Act.