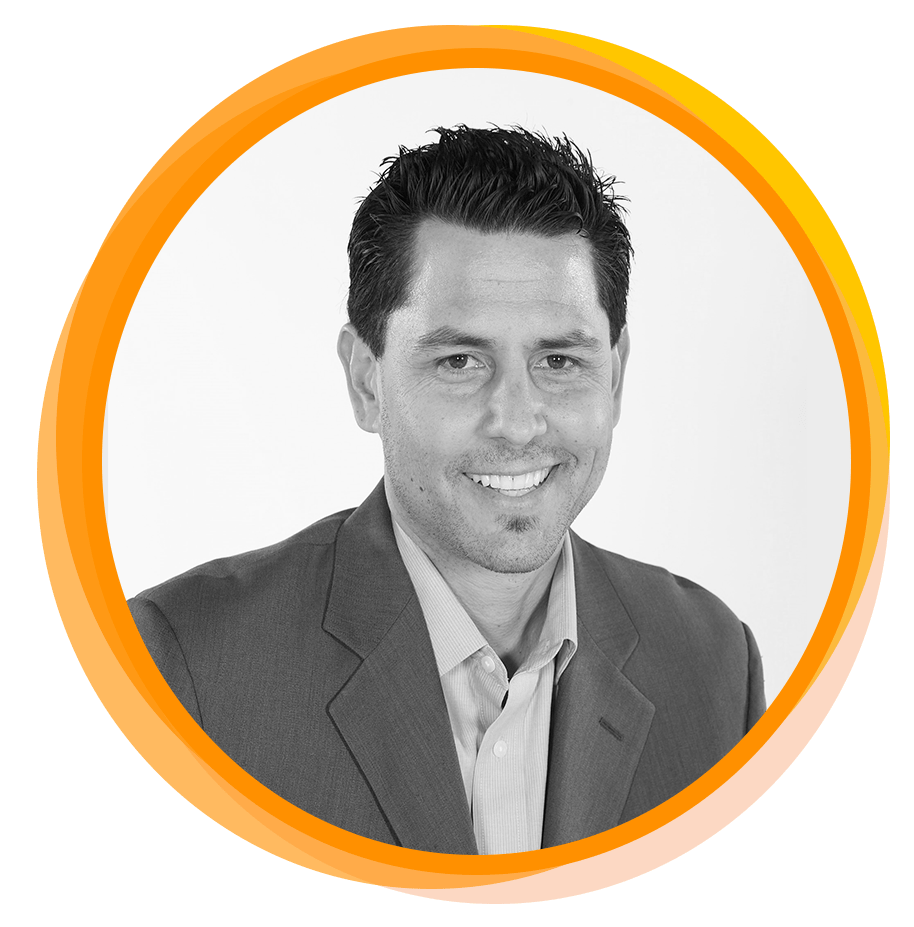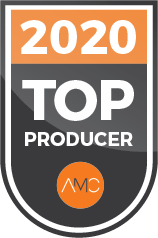 Our Quick Close may be the difference between landing and losing your dream home.. How Do We Do It?
Thousands of Americans have already used AMC to get a mortgage
Speak With Me Today
Our home loan experience is designed with efficiency and advising in mind.
What people are saying
You made the process of buying this house so easy. In addition you were always available when I had a questions or if I needed your advise. Thank you for making this dream of owning this house come true!

Shari L. Freedman

Thanks for all! Wonderful working with David and his team 🙂

Dawn M. Brannon

Everything was perfect. I was told step by step what was going on.

Peter A. Balian

It was a good experience working with David. Everything went smooth and on time. I would definitely recommend him in the future.

David Sinada

Thanks to David and his wonderful team we have our dream home. Thanks to his professionalism, honesty, and transparency, every step of the process went according to plan. His great team was on top of things making sure every step went smoothly and on time. We are very please with his work. Thanks a lot.

Deysi J. Martinez

David and team were incredibly helpful. The entire process was so easy and we are very happy with our new loan.

Salvador Joseph Juarez III

David is great. He made its super easy. He got this loan done when he said he would also.

Christopher Margott

Amazing, gets the job done I rely on him and I do not have sleepless nights!

Charlene Clark

David was extremely helpful throughout the entire loan process. Even if he wasnt available right away he would respond with a quick message that he would get back when he was available . I Highly recommend David for your future loan process!

Melanie K. Reedy

He simplified the process and got us a competitive rate.

Jeffrey Shein

My Family worked with David on several projects and I cannot thank him enough for his service. He professional, knowledgeable and very efficient. He made the process easy. THANK YOU.

Anura Welikala

David and his staff made the process simple and unbelievably fast. Closed in just 19 days. Easy to provide all the information they needed and they kept in contact with me throughout the process.

Richard Pfeiffer

David Cordero is a amazing person!! He is sooo Awesome at his position. It's soo great to have someone who knows every way to help out his clients and what's best for them and demonstrate with theee greatest customer service!! Thank You to the moon and back David!!!

Jose B Sandoval

I worked with David for several of my clients and he always impressed us with amazing performance- he is very reliable and always available for any questions. If fast closing is you requirement, I highly recommend David.

Ramya Manchala

I especially appreciated the real-time updates throughout the entire loan process. The entire team was very responsive whenever I had questions. Thank you for completing my loan in a professional, timely manner.

Verna Kuykendall

Amazing that a mortgage experience could be so great.

Jamie B Beavers

David gave exceptional service to my clients he is patient a good listener always has time for you never feel rushed when you talk with him and he knows what he's doing it's a wonderful experience. I would recommend him to everyone.

Susie Hill

It was very pleasant experience working with David and his team. The app was very useful, you never felt like you were in the dark and everything was so streamlined. I would recommend him to help with your refinance or when buying a home. I would definitely use his service again in the future.

Dana Lucero

Dave is an outstanding loan professional and I highly recommend him to anyone who is purchasing a home or re-financing. My first-time buyers greatly benefited by working with Dave, as he is great at explaining the loan process and managing expectations. Dave quickly got my buyers through underwriting conditional approval so that my clients were able to close in a timely manner. Would definitely use Dave in the future.

Susan Lewis

Great communication and quick to respond.

Jessica Foitel

David and his team were extremely proactive, courteous, and respectful of our personal time. They made a usually difficult and stressful process extremely easy.

Michael D. Grossman

It was an easy process.

Jeanne Chu Yan Li

David was very sincere, easy to talk to very specific and to the point. Absolutely could not have had a better person to handle what I needed. He truly cares about meeting you needs. I would highly recommend him to anyone looking for a lender for all their mortgage needs.

Bruce Duane Saavedra

I have known David Cordero as a great person, very open, and will answer anything you ask during the refinance process, and very experienced on what he does, thank you David!!!

Richard S. Lopez

Can't say enough about how great David and his team are! We've been trying to get my dads house refinanced for 8 months. Everyone we dealt with over promised and under delivered. David was awesome. He was honest about what was best for my dad, not just trying to close us so his numbers would look better. The process was seamless and complete after about 3 weeks. He will be our go to guy for anything mortgage related from now on!!

Ezzat Gabriel

David is a trusted advisor and takes time to keep me informed of our loan activities. We worked with him in our home purchase and 3 years later our refinance, we came back to David because of our positive experience with him. He's the best!

Isabel Hedrick

David is friendly, honest, and clear about what we should expect with pricing and the time line of our purchase. He is professional, courteous and a pleasure to work with.

Ariel McRaven

What a wonderful experience! We never had to wait for answers. Our loan was processed quickly, efficiently, and we got a great rate! Highly recommended!

Shawn Carter

Dave is an excellent Lender. Always willing to provide service.

Dicla Lisbeth Bitar

David's communication with me was excellent and i was never left wondering where I was in the loan process. The whole process was very quick and without issues.

Carol Michelle Lubetich

David is a great communicator - we were never waiting on a response from him with all of our dozens of questions as first time home buyers - he laid out all the options for us clearly and quickly

Trevor Clifford

Amazing work. Punctual, patient, informative.

Joseph Lewis

Easy, informative, and trustworthy. Always recommended David!

Christina Santiago

He was very helpful about explaining the charges to refinance and how long the process would take. He takes pride in his work.

Jana M. Branscum

David was there every step of the way. He made sure to answer all my questions and thoroughly explain anything I didn't understand. David also made sure I understood details in my contract and I truly felt he was looking out for my best interests. I have already referred a family member to David thanks to his professionalism and excellent service. In the future I won't go to anyone else.

Donia Ismail

Prompt communication and David makes you feel comfortable when we talked.

Timothy J. Edwards

I value communication highly and David's response time was excellent. Hassle rate was very low compared to other experiences. Knowledgeable and friendly. Good follow-up.

Charles F. Hushbeck Jr.

What made our experience so great is David. The first time we worked with David was when we purchased our home and now again with our refinance. Both times David was THERE for us. He guided us through what could have been very stressful processes. He took his time answering all of our questions or concerns and was always available no matter the situation. He was very.patient and treated us with respect and these days that is hard to find. Thank you David for everything!

Patricia Arroyo Trivino

David was very patient and took the time to explain everything as the process was going. I really appreciate all of his time and effort.

Sherri D. Havercroft

David made us feel like his most important clients. He worked around our busy/unpredictable healthcare schedules. I can't thank David enough for working closely with our real estate agent and getting our loan approved!

Erica Hartmann

Great team

Lusine Amiraghyan

Super responsive, even answering calls late at night and on the weekends, and always pleasantly walked me and my wife through the first-time house buying process!

David Hartmann

David was polite and listened.

Donna Lee Smith

Dave Cordero is the best loan officer I have ever worked with. I was hesitant to get a re-fi due to self employment, but Dave was able to navigate the loan process with perfection. He gave me the best loan options, gave me precisely the timeline for the closing. He had a wonderful teammate name Kaite C. She was wonderful to work with also, always prompt with answering emails.

Jimmy K. Jung

Awesome company to work with, David was very thorough and always available to answer questions.

Justin H. Mann

I will use you again once I look into houses! Awesome guy who gave me tons of insight during the process!

Alysha A. Miller

It was a pleasure doing business with you David.

Nicolas Lemus

There was no such thing as a "stupid question." David took the time to explain everything I asked. He would return calls promptly and followed up on all issues. I was very comfortable with his easy-going style. I only wish he could handle ALL my affairs. Thanks for the simple and efficient service.

Holly Jean Bogossian

David was prompt and direct in answering all our questions, and he kept us informed throughout the entire process.

David Stanley Carlson 1850 Mt. Diablo Blvd. Suite 100
Walnut Creek, CA 94596
Company NMLS: 271603
Alameda Mortgage Corporation, NMLS #271603, Licensed by the CA Department of Financial Protection and Innovation under the Residential Mortgage Lending Act.