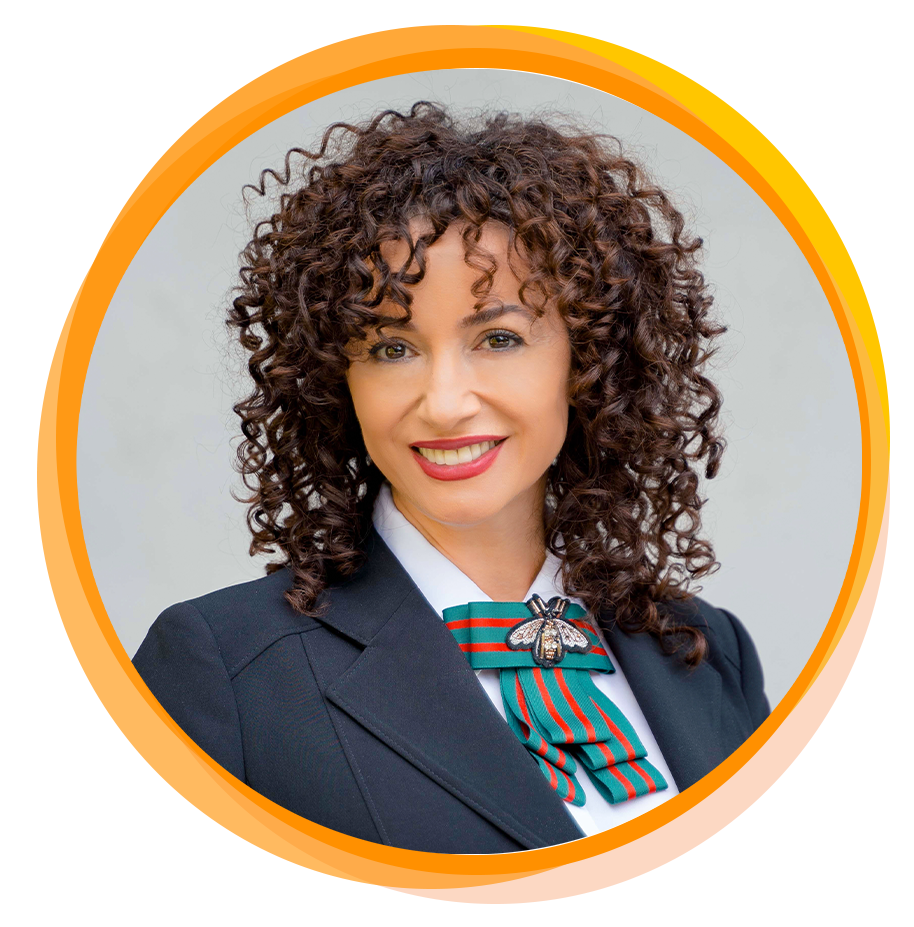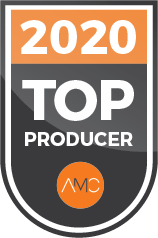 Our Quick Close may be the difference between landing and losing your dream home.. How Do We Do It?
Thousands of Americans have already used AMC to get a mortgage
Speak With Me Today
Our home loan experience is designed with efficiency and advising in mind.
What people are saying
Hadia is great lander in CA I am so satisfied from her advice to got my first lone to buy my first home , she gives me moor than I expected and simplified the long process , Thank you Hadia and Karol and Jennifer so appreciated

Alen Bandar

Being a first time home buyer the Hadia and her team made sure to be as thorough as possible throughout the entire process to ensure I received the best deal possible.

Shadelle Boddy

Great communication, speedy process, very professional and on top of things! Definitely would recommend Hadia and Karol! Such a great team!

Tifany George

Hadia went above and beyond. Being a first time home buyer my experience with Hadia was very pleasant. She walked me through every step and was there to answer any questions I had. She followed up with me throughout the whole process and made sure that I was in the loop and understood everything that was going on. Her knowledge and experience was very helpful. She knows the inns and outs of this business and is very good at what she does. I was at ease and very comfortable working with her.

Janine Lansford

Thank you for everything on the first and second refinance!

Adelina Trejo

Hadia and Karol made the process so easy for my wife and I . Loved working with the both of them !!Thank you Hadia and Karol for making one of our dreams come true.

Najib Nick Rafeh

I'm so grateful to have Hadia and her team by my side, I can rest assured peace of mind every time I refer her a client I have confidence 100% that the follow up on my client and communication is there and when the client is ready and we can open escrow the whole process is smooth as it can be, making everyone involved happy. I will definitely refer not only to client but to Realtors as her knowledge is very valuable. Thank you so much !!!

Jean L Heua

Hadia was great!

Nora Wang

Amazing team who worked extra hard for us!

Andrea Bitar

Always responded or called backed and answered questioned. Extremely diligent in getting things done, closed on time, pleasant to work with. As a professional real estate agent, I would highly recommend her!

Nora Wang

Amazing from beginning to end

Rami Rafeh

The best service and attention we got thank you very much

Zeferino Saucedo

Hadia and team made everything easy for us, and was always helpful and provided any information we needed quick

Ryan Harper

After a Horrible experience in Texas with Realtors, I was happy to have done business with Hadia, Karol and Suheli. The loan tool was very helpful. I tracked the whole loan process online making sure I was not missing anything.. Karol is knowledgeable , experienced and pleasant to work with! Nice friendly business with hardworking people making sure we got our dream home! Thank you Karol and Hadia! You're the best! The Cantu Family

Felix Cantu

Professional, friendly, explanatory, and reliable. Hadia and Karol were on top of it! I would highly recommend their team!

Yazan Abboud

Been working with Hadia and Karol's team for several years. Always reliable in any circumstance and provided assistance when needed and beyond. A great pleasure to work with!

Zee Saleh

Top notch lenders that really know what they're doing make all the difference in making a transaction goes smoothly in a timely matter and these ladies have what it takes

Mary Johnson

Hadia and team did a great job with my loan, the app Hadia uses kept me informed and made it more convenient to buy a home.

Javier Ochoa

She was very professional with all the questions I had and helped me with all the loan process. I recommend anyone to see Hadia Rafeh. Sincerely Ivonne Hurtado

Jorge Hurtado

Thank you so very much, handling three deals within one family all at once! Closed on time with no Hiccups. The communication and the time spent walking all the clients through this was outstanding. Thank you Hadia I look forward to the next transaction. Valerie Mendes Wane

Valeria Wane Mendes

I'm a first time home buyer and the experience with Karol my loan officer was outstanding. She was very detailed and professional at all times. She explained everything I had to sign and broke in down for me to fully understand it. Karol and her team made our dream come true to own our home even through the end of this pandemic. Thanks again Karol for your dedication and professionalism.

Nancy Melendez

It was a pleasure to work with Hadia and Karol. Your patience, honesty, experience and stellar service was greatly appreciated, specially when my buyer is a family member. You girls rock and I'm not tired of saying that It's an honor to be in business with you. It has been great working with you again and honestly I always get very relaxed opening escrow knowing that Hadia and Karol are on my side.

Augusto Hernandez

Hadia and karol helped us a lot on the proccess and did a lot of remedy on the way. They were so great and awesome. Thanks a lot.

Bonifacio B Andres

Can you please send me a copy of my appraisal that's the only thing I didn't get everything else is perfect thank you so much

Ignacio Santos

Grateful to work with Hadia & Karol..... The refinance process went smoothly , easy to reach to answer my questions.....Very professional , highly recommended and amazing teamwork👏🏻👏🏻

Dirk Abi Nakad

Working with Hadia and Karol was Awesome!! These to 2 ladies and there entire team Rock!! They help us help our Clients from A to Z and really enjoy helping our clients understand The process!! I high recommend them and The entire Mortgage Express team!!

Joseph Avila

Hadia hand Karol were amazing they really helped us to get in our first home , great communication and were able to answer all my questions ! Definitely would recommend them 10/10 !!! Best experience ever !!!

Ivy Covarrubias

Hadia & Karol have provided the best mortgage experience with all of their knowledge and commitment in getting all of their loans closed. I love their professionalism, and how they can get creative and think outside the box to help our clients qualify for a home loan.

Sueheili Velasco

Smooth transaction on the loan side.

Kirk Swirczynski

Great service can cover all small details And keep you posted all the time Hi hanks Haida and all your great group

Issa Kazma

Hadia had my loan pre-approved before the 3 other lenders I contacted even got back to me!!! She is like a robot, meaning that she gets SO much done so fast that I don't know when she finds time to sleep!!! I am super impressed at how responsive she always was and would answer my emails practically before I hit send! The portal she sent me was very user friendly and was very helpful in the process. Being able to do everything virtually was a huge plus!!!

Kendra Monroe

Expert advice,prompt research and action by her and her group, just made the whole process extremely easy. Thank you.

Kristopher Brett Giacoma

WE WERE TREATED LIKE FAMILY. KAROL, STANLEY AND NICOLE ANSWERED ALL OF OUR QUESTION PATIENTLY. THEY WOULD ALWAYS ANSWERS OUR PHONE CALLS AND WOULD GUIDE US THROUGH ANY DOUBT. ITS OUR FIRST TIME BUYING A HOUSE AND THEY MADE IT EASY FOR US TO UNDERSTAND EVERY STEP OF THE WAY. ANYONE INTERSTING IN DOING BUSINESS WITH THEM I CAN ASSURE YOU. YOU WILL NOT REGRET IT. EXCELLENT TEAMWORK

FREDYS M LEONSO

Had a great experience. Hadia and Carol were very helpful and easy to reach. The whole process when smoothly thanks to their hard work and personal attention.

Jose M Sandoval

Very professional and got me the best rate that worked for me. I'm very happy and would recommend to my family and friends

Daniel E Rojas

The availability and knowledge of staff

Jaime Echevarria

Hadia and Karol went above and beyond my expectations. They guided me through my FIRST home purchase, and I couldn't be happier! Thank you so much for making it happen!!

Sarah H

Best of The Best. Make the hardest deal a piece of cake 🍰.

Joy Gebarah

They are very good and they answer all the questions right a way, they helpmetoby a house without any problems,definitely im recommend to everyone.thank u to make my dream true.

Samir Alaya

Hadia and Karol put in the time and energy it takes to get things done. That says a lot about the type of people they are because their work doesn't stop just because it's the end of the work day. They go all in for their clients, and I'm glad I was introduced to them.

Sanad Almakaleh

Hadia & Karol are the best.. They held my hand though the home buying Process. They were always there to answer my questions, that I had. We closed on time. Everything happened the way they said it would. I couldn't have done this without them. Thank you from the bottom of my heart. My family will love our new home for many years to come. The Salazar family

Armando Salazar

Very professional in customer service, great attitude they get the job done.

Castro V. Saati

Definitely,Amazing help we recommend highly to my friends

Norma O Miranda

Excellent communication from start to finish with home buying process. I made a friend in Hadia .

Marvin Dion Warren

Hadia was rude to me, actually yelled at me like a crazy person, and never apologized. She also misinformed me and held up my loan by waiting until the last minute to ask me for documentation I could have gotten to her a week sooner should she ask me for them instead of contacting the institutions herself.

Kimberly Clisbee

I represented the seller, but this team has been great at communicating with me. They were right on schedule with everything. Thank you!

Shirley Lee

you are a successful group ,i wish you more continuity in your buissniess I am very happy to do business with you Thank you Basem el Mograbi

Basem El Mograbi

She did it again ! excellent service from preapproval to collecting documents to sending the file to underwriter and getting final loan approval; transaction closed a week earlier no headaches, I truly enjoy working with Business Partners such as Haida and her team.

Augusto Hernandez

Very professional, on top of every detail of the file, easy to work with, It was nice to work with a professional like her and her team because it makes the transaction very smooth and buyer very happy.

Jean L Heuga 1850 Mt. Diablo Blvd. Suite 100
Walnut Creek, CA 94596
Company NMLS: 271603
Alameda Mortgage Corporation, NMLS #271603, Licensed by the CA Department of Financial Protection and Innovation under the Residential Mortgage Lending Act.