Luis Carrera
Loan Officer
NMLS: 284936 | 925-678-8227
luis.carrera@alamedamortgage.com
1850 Mt. Diabo Blvd., Suite 100 | Walnut Creek, CA 94596
Schedule a Phone Call With Me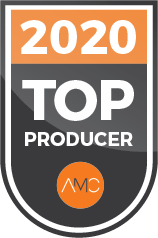 Our Quick Close may be the difference between landing and losing your dream home.. How Do We Do It?
Thousands of Americans have already used AMC to get a mortgage
Speak With Me Today
Our home loan experience is designed with efficiency and advising in mind.
What people are saying
Luis is very engaged with me through out the process. He keeps constant communication with what steps we are doing and updates me regularly. The best thing is that he is always available to take my phone calls, emails and answer my questions. He has excellent follow through, I have total trust in him handling my business. I highly recommend him.

Leticia Alvarez Padilla

Luis was the best, always there leading the process. Great communicator and he made it easy!

Lawrence E. Easterly

Luis and his company provided excellent service on my home refinance.

Anthony A. Galvan

It's always a pleasure to work with Luis. He has done my initial home loan and all subsequent refinance loans. He is beyond professional, knowledgeable and informative. He is the first one to call me to keep me updated and answers my questions before I ask them. I wouldn't have anyone else work on my loans other than Luis. He is our To-go to person.

Vanessa R. Leyva 1850 Mt. Diablo Blvd. Suite 100
Walnut Creek, CA 94596
Company NMLS: 271603
Alameda Mortgage Corporation, NMLS #271603, Licensed by the CA Department of Financial Protection and Innovation under the Residential Mortgage Lending Act.